The British Garden Robin - in his own words
Of all the garden birds of Britain, the robin is certainly one of the best-known and recognisable. Welcome to the official website of A. Robin, Esq - author of the popular book: THE MAGNIFICENT BRITISH GARDEN ROBIN - your one-stop resource for facts and information concerning one our most cherished garden residents.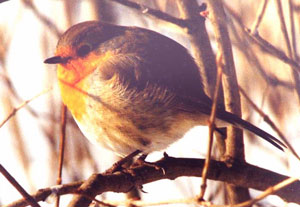 (old English name: the Redbreast)
Frequently asked Questions
From diet to habitat; from nesting to mating, we robins really are the most fascinating of creatures. Got a question? Just click on any of the FAQs below to go directly to the answers you're looking for.