The British Robin - in his own words
Facts and information concerning one our most cherished garden residents. From A. Robin, Esq - author of the popular book: THE MAGNIFICENT BRITISH GARDEN ROBIN, IN HIS OWN WORDS.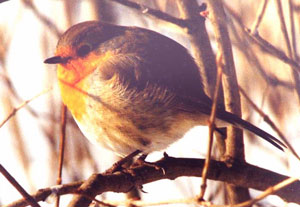 Frequently asked Questions
(old English name: the Redbreast)
From habits to habitat; from nesting to mating, we robins really are the most fascinating of creatures. Here is your practical guide. Just click on any of the FAQs below to go directly to the answers you're looking for.